Whether you want to match your helmet to your team's colors or just want to add some flash, I.W. has you covered. I went ahead and put together two different custom looks using parts that Ice Warehouse sells.
The First is the matte white Easton E700 Helmet.

–White Easton Helmet Ear Loop and Chin Strap Kit
–White Easton E700FM Cage
–White Helmet Chin Strap Snap Buckles
This combination was pretty basic and easy to set up, but it looks awesome. It has a smooth look (especially with the matte white helmet finish) and can go with just about any team's color scheme. The Easton E700FM cage also comes in a sleek gunmetal grey finish, while the Helmet Snap Chin Buckles comes in black as well.
The next is the Black/Red Reebok 11k Helmet.
–11k Red Chin Cup
–Red Chin Strap w/ Single Snap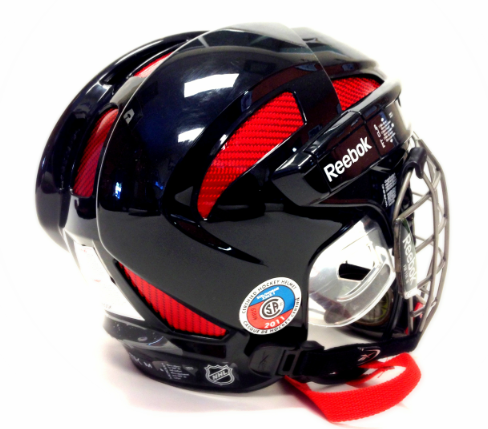 This set up rocks a whole different style than the all-white E700 helmet, it is primarily black with red accents in the helmet shell, chin strap and cup. The 11k chin cups come in Black, Navy, Red and White while the chin straps (single snap) come in Back, Navy, Pink, Red, Royal, White and a Skull Print. A set up like this can match more consistently with a color pattern as well.
These helmets and custom accessories are available in a group discount, separately or together! We would love to see pictures of your own custom set ups, so send them in to feedback@inlinewarehouse.com, tag us in an Instagram photo @IceWarehouse, or post on our Facebook Wall!