We are 50 days from the puck drop in Montreal to kick off the 2013-2014 NHL season, and either your tryouts are coming up within the next few months or the rec league starts up soon. No matter what you have to look forward to… you miss hockey (hopefully). It's hard to go months without the greatest sport, so we've come up with a few things to satisfy your hockey cravings.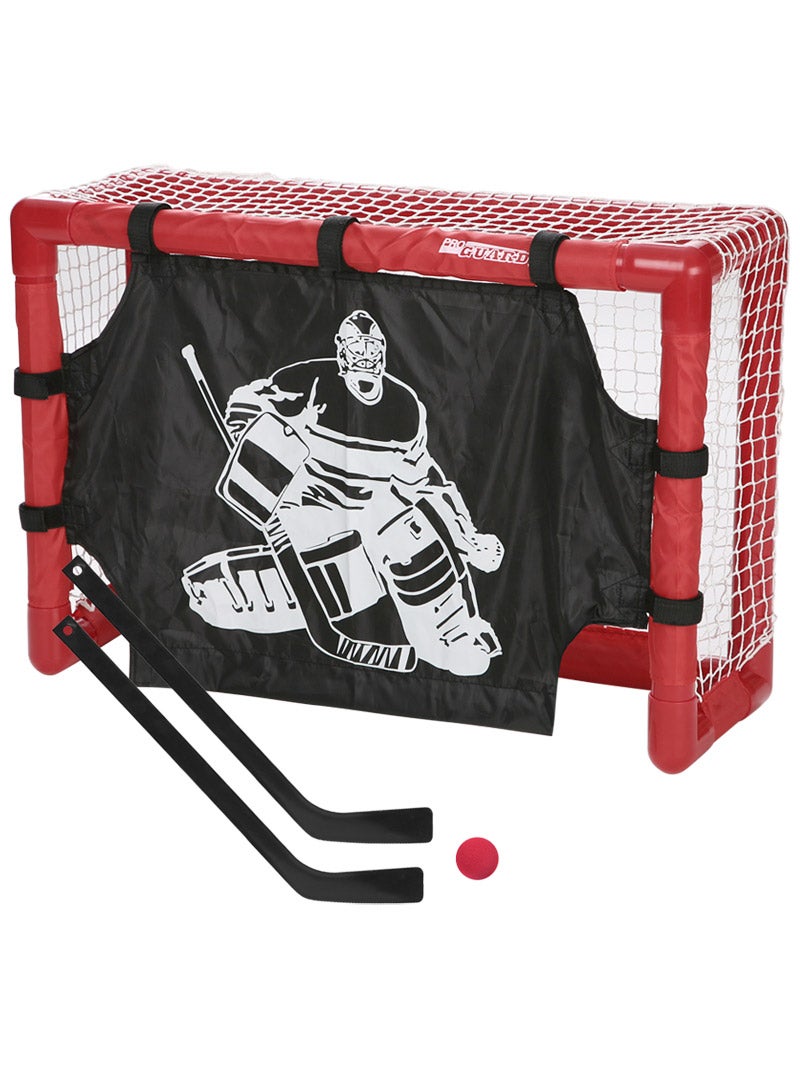 1. Knee Hockey
Ok, I understand that most of you aren't 12-year olds, but let's face the facts. Knee hockey is awesome. Besides the rug burns, dented furniture & walls, and hotel noise complaints, knee hockey is a blast regardless of your age. The travel kids and parents know the painful talks with Hotel employees about the constant banging, yelling and damaged rooms. Back in the day we would use the wood and plastic knee hockey sticks. Now, the top companies are starting to make mini-composite sticks! We carry all kinds of knee hockey accessories.
2. NHL 13
This game is a staple of many a hockey players' lives. While some may see this as pointless entertainment, it can actually build hockey 'smarts.' According to Social Psychologist, Cheryl Olson, "Research showed that playing realistic sports video games lead to an increased time spent playing sports and exercising in real life."  She goes on to say that the ideas and strategy can translate to everyday life. In this case, it translates directly to increased hockey knowledge and playmaking ability. This is assuming that you play the game as it was meant to played (not taking Datsyuk 1 on 5 and scoring a coast to coast goal, [insert name here]).
3. Play Some Hockey
Dust off your gear and hit up a stick time or skate & shoot session. If your rink isn't available, then grab some skates with outdoor wheels and play some street hockey. Even just saucing back and forth to a linemate will help you out. In case it's 120 degrees outside, the rinks are closed, your friends are busy, and the electricity's out; then grab your stick and a golf ball and work on stickhandling indoors (not shooting… I learned that the hard way, R.I.P. Television). There are also specially designed balls for stickhandling that you could check out as well.
4. Team Bonding on the Course
Grab some guys from your team and hit the golf course. It's an unspoken rule that all hockey players play 18-holes every once in a while during the off-season. The weight transfer in the swing is the same as hockey. Besides this, building chemistry with your teammates will show results on the rink, whether it's through golfing, playing video games or just hanging out. On top of this, the closeness gives you extra motivation to get the dub. You no longer are just fighting for your personal victory, but for your teammates as well.
5. Train
Stay or get back into shape. Run, lift, and condition your body to prepare for the season. For a solid conditioning workout, check out this blog: http://blog.icewarehouse.com/hockey-lifestyle/workout-wednesday/
You can find training aids and accessories at Inline & Ice Warehouse.
Comment How You're Coping with the Offseason Below.