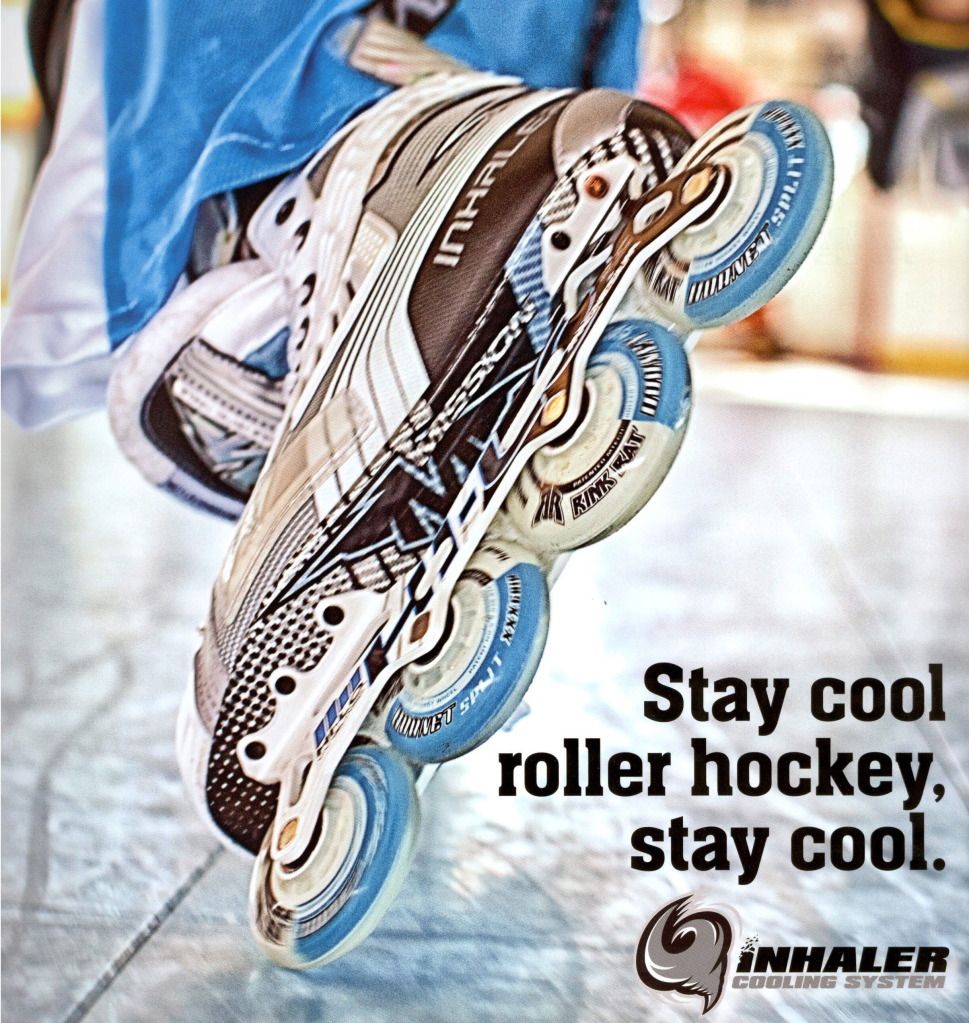 A lot of roller hockey skates these days are mimicking ice hockey style boots and Mission decided that it was time to take a stand! Using roller hockey specific technology, Mission created the Inhaler series to cater specifically to the needs of the roller hockey player.
Mission continues their tradition of a nearly whited out top of the line skate with the Inhaler AC1. These skates turn heads with a flashy white/grey boot design and white/black/blue chassis accented by baby blue/white Rink Rat Split wheels. All of the new features and technology make the AC1 the lightest skate that Mission has to offer.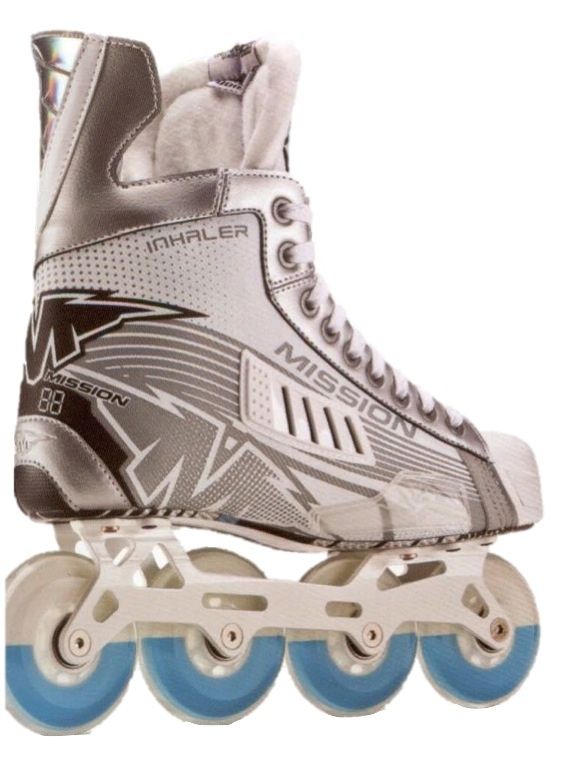 Inhaler AC1 Specifications:
Quarter Package: Ultra-light reinforced nylon tech mesh with S.I.C.K. Quarter Ventilation
Liner: Brushed nylon with INDY FOAM ankle pocket inserts
Tongue: Perforated 2-piece white felt; TRUE VENTED TONGUE with VEX foam lacebite insert
Mission INHALER footbed
Outsole: Aluminized glass composite
NEW Magnesium HI-LO 76/80mm
Wheels: Rink Rat Hornet Split XXX Grip 76A
Bearing: HI-LO Swiss LE 608
Width: D/EE
Sr. Sizes: 6-12 (full and half)
Inhaler Technology
Mission's Inhaler technology is "the dawn of a new ice age for roller." How you may ask? S.I.C.K ventilation. This revolutionary new technology keeps the foot cool by a ventilation system that actually sucks cool air in through the toe cap and tongue. As the vents draw the cool air in, the vented quarter package construction blows the hot air from inside the boot to create an air flow that keeps your feet both cool and dry.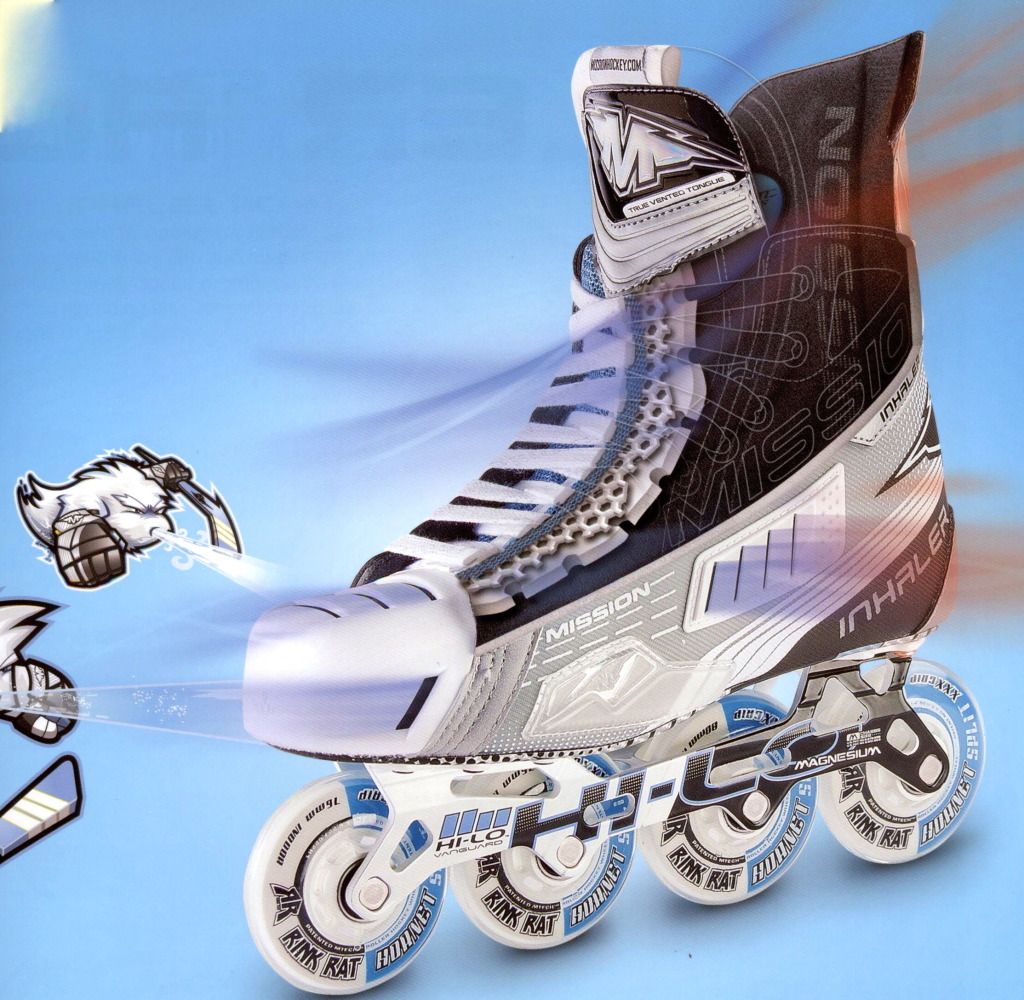 The Inhaler Technology will be available on the Inhaler AC1, Inhaler AC2, Inhaler AC3 and the Inhaler AC4. Although, the AC1 is the only model to feature the True Vented Tongue.
Availability
These skates will be available September 15, 2012 at InlineWarehouse.com & IceWarehouse.com