Hey guys! So this week Erik (the goalie guy) and I are at the North American Roller Hockey Championships (NARCh) in San Jose and thought I'd keep you updated of the happenings here. To start with, we're playing for a team called Cal Beach, which is a combination of two college teams with some other players thrown in the mix. Also on our team is former IW employee Brian Costello. We're in two divisions: Men's Platinum & Division 1 (24 & Under) and we began play for Division 1 on Monday, July 23.
Personally, the tournament did not get off to a great start because of what happened the night before. So I was in my hometown of Davis, which is 5 hours north of where I currently live/where IW is located. I was in my buddy's garage (he had the floor tiled with sport court) shooting on the net he had set up in there. We had an intense game of HORSE going on and I called out that I would shoot a slapshot off where the right post and the crossbar meet and then go in. When I wound up, I had a bad feeling about the shot but I continued anyways. My Bauer TotalOne LE snapped…  Stunned and in disbelief, I held my broken stick thinking of what to do. Our first game was literally 12 hours away and I had sold my backup stick (Bauer APX) last month to another one of my friends. My current backup stick is a Bauer APX SE shaft with an outdoor blade so I ruled that one out for now. Instinctively, I called Erik to see if he was still in San Luis Obispo (IW's home) to grab me a stick from IW before he took off, but of course he was already in San Jose (3 hours north of San Luis Obispo). So long story short, I called up our customer service at IW and ordered a stick and had it shipped to a friend living in San Jose. I hoped that it would arrive Tuesday, but we'll see. In the meantime, I used my friend's Easton ST.
Anyways, our first game was at 1140 Monday morning and we played the Mississauga Rattlers of Ontario, Canada. After a shaky start, we were down 3-0 after the first five minutes of the game. Eventually pulling ourselves together, we came out on top in the end of a very offensive battle 8-6. Ryan Burrows, former Long Beach State Roller Hockey team captain was the MVP of the game, pulling through with 5 goals. Our second and final game of the day was against the Alkali Asylum and did not go so well as we lost 4-1.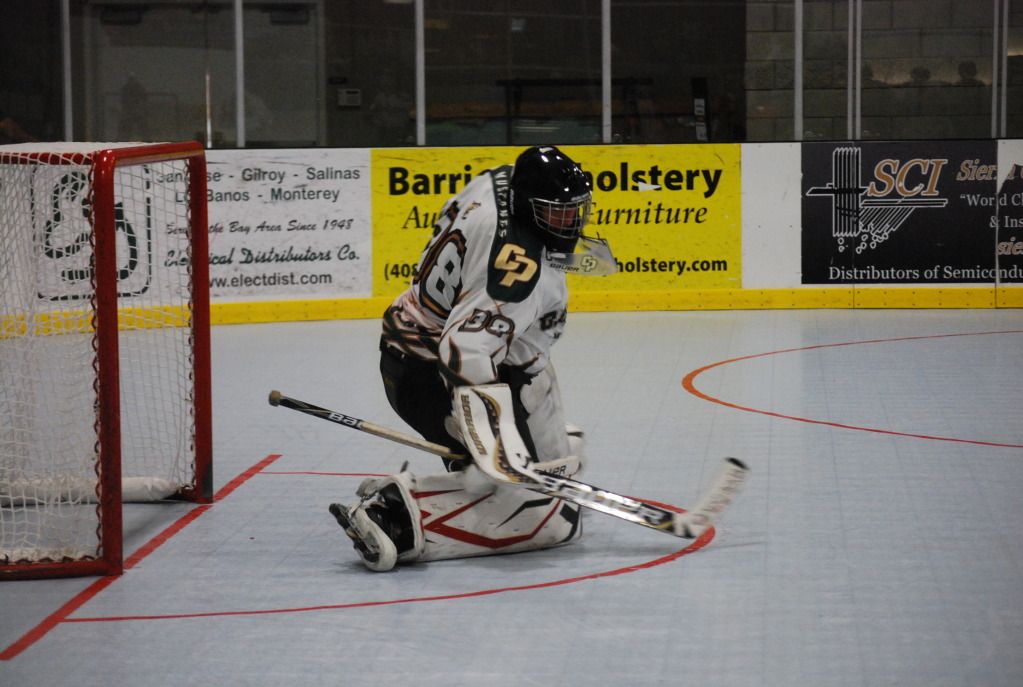 Our tournament continued Tuesday morning against the Labeda MKS from Colombia, South America. We easily dispatched of them 9-1 and looked ahead toward our afternoon game against the Las Vegas Tour Rebels. This game was personal for me as one of their players was a good friend of mine who I have played together with for the last 12 years. Unfortunately we fell to the Rebels 4-0 and thus concluded the round robin play. We were seeded #10 with a 2-2 record and scheduled to play the #7 seed, which happened to be the Vegas Tour Rebels…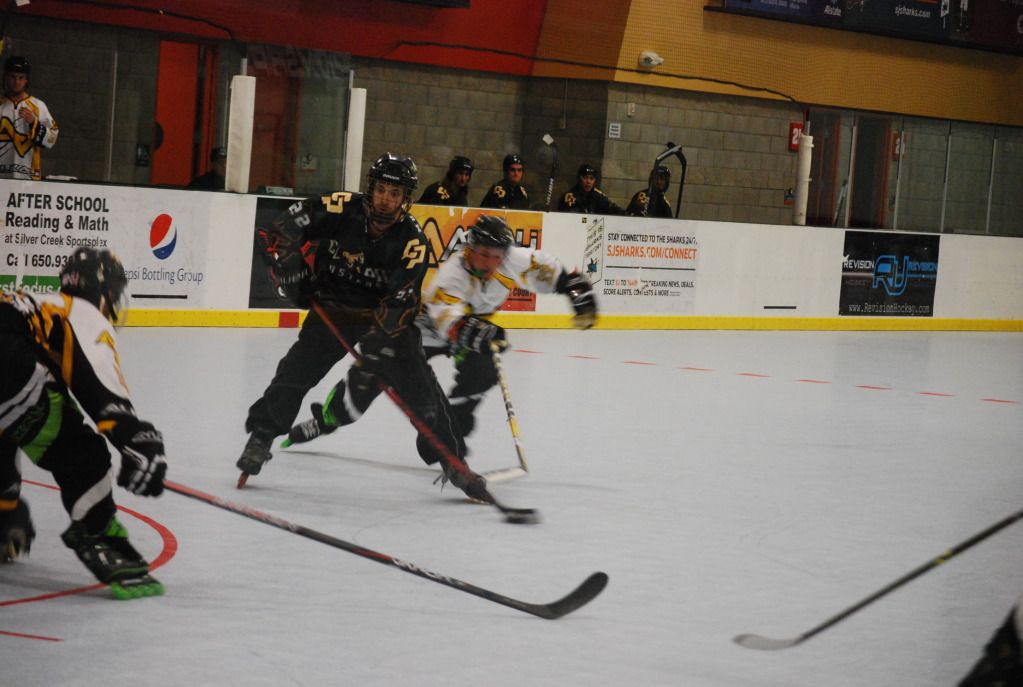 In between the two games, my stick finally arrived! Most of the players on Rebels also play on their Pro team, so the second time around we knew they weren't to be trifled with. The game itself started out as a very offensive battle, with 3-3 tie within the first seven minutes of the game. It slowed down though as the game fell wore on and it came down to a 5-3 Rebels lead with 5 minutes remaining in the game. With 3 minutes and some change left, yours truly put a one-timer/tip into the back of the net to make it a one-goal game.  Nothing much changed until the 1:30 left in the game when we pulled goalie, Erik Long and set up in their zone. After numerous shots and rebounds we were unsuccessful and thus ended our Division 1 run.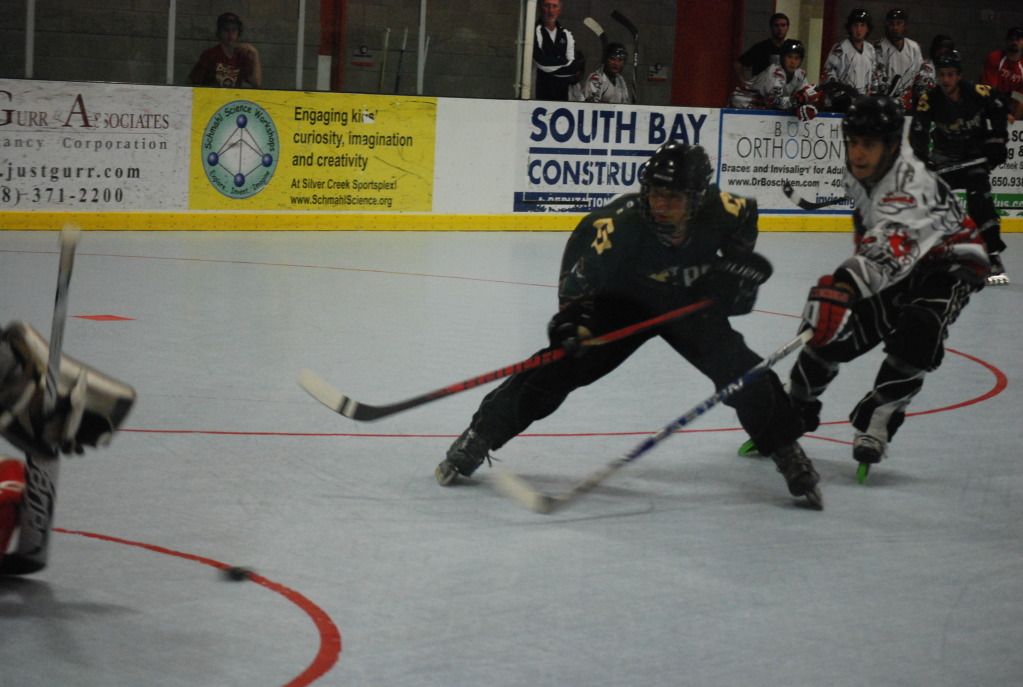 I'll keep you posted as we begin our Men's Platinum portion of the tournament on Friday. Wish us luck!