With the NHL lockout still underway you may be wondering what the players and more specifically the goaltenders are up too. Many of the NHL goaltenders we've come to love and idolize are now showing off their amazing skills overseas for teams I can barely pronounce and in leagues some of us have never even heard of. Some of these leagues include the KHL, ESBG, DEL, Czech Extraliga, and SM-Liiga.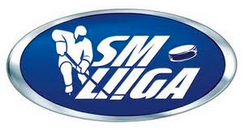 Goaltenders currently playing in Russia's (KHL) Kontinental Hockey League are Anton Khudobin of the Boston Bruins now playing for the Atlant Moscow Oblast, Semyon Varlamov of the Colorado Avalanche now with HC Lokomotiv, Ilya Bryzgalov of the Philadelphia Flyers is now playing with CSKA, Niklas Backstrom of the Minnesota Wild is now with HC Dinamo Minsk, Sergei Bobrovsky of the Columbus Blue Jackets is with SKA St. Petersburg, and Pekka Rinne of the Nashville Predators is with the HC Dinamo Minsk.

The Czech Extraliga hockey league currently has Michal Neuvirth of the Washington Capitals signed to the Sparta Praha, Ondrj Pavelec of the Winnipeg Jets is now playing with Bili Tygri Liberec, and Tuukka Rask of the Boston Bruins signed with HC Plzen.
San Jose Sharks goaltender Antti Niemi is currently playing for the Pelicans of the Swedish SM-Liiga hockey league.
Germany's ESBG Hockey League signed both Rick DiPietro of the New York Islanders to SC Riessersee and Jonathan Bernier of the Los Angeles Kings to the Heilbronner Falken on Oct. 10th 2012.
If and when the NHL comes to an agreement to end the lockout, most of the goaltenders will return to their NHL teams ready to put on a show.