If you follow the NHL at all, you probably saw or at least heard of the Erik Karlsson incident. For those who have no idea what I'm talking about, Erik Karlsson of the Ottawa Senators suffered a season ending injury against the Pittsburgh Penguins when Matt Cooke stepped on the back of Karlsson's leg lacerating 70% the Achilles Tendon. Check out the video and then read on.
As the '11-'12 James Norris Trophy Winner (Best All Around Defenseman), Karlsson is a vital part of the Senators' organization and arguably the best defenseman in the NHL today. Prior to his injury he averaged 27:11 minutes of ice time per game and second in the points category. As a blue liner the points category is especially impressive. So what could be done to prevent this?
With all the contact and hard hitting, sometimes we forget that we're skating around with knives attached to our feet; but we are not alone. A few companies make protective socks to avoid cuts like this. One is the Bauer Elite Performance Skate Socks ($28.99). These protective socks are made of 60% KEVLAR fiber for cut resistance. Not only does it protect, but it fights odor and adds comfort. The additional thickness added by the KEVLAR is a small price to pay for safety. The Reebok 20K Protective Skate Socks ($39.99) follow the same principle but use a fiber known as Dyneema, "the world's strongest fiber™." Either of these options could have helped prevent the seriousness of this injury and will most likely encourage other players to begin sporting them. John Tavares of the Islanders stated, "Sometimes you just get little nicks where it's nothing serious, but it could be a lot worse," Tavares said. "You hate to see that happen, especially to a guy like (Karlsson), and it's something that could be avoided. So, for sure, guys take recognition to that."
You can find both of these socks at Ice Warehouse. We wish Erik Karlsson a speedy recovery.
—Update—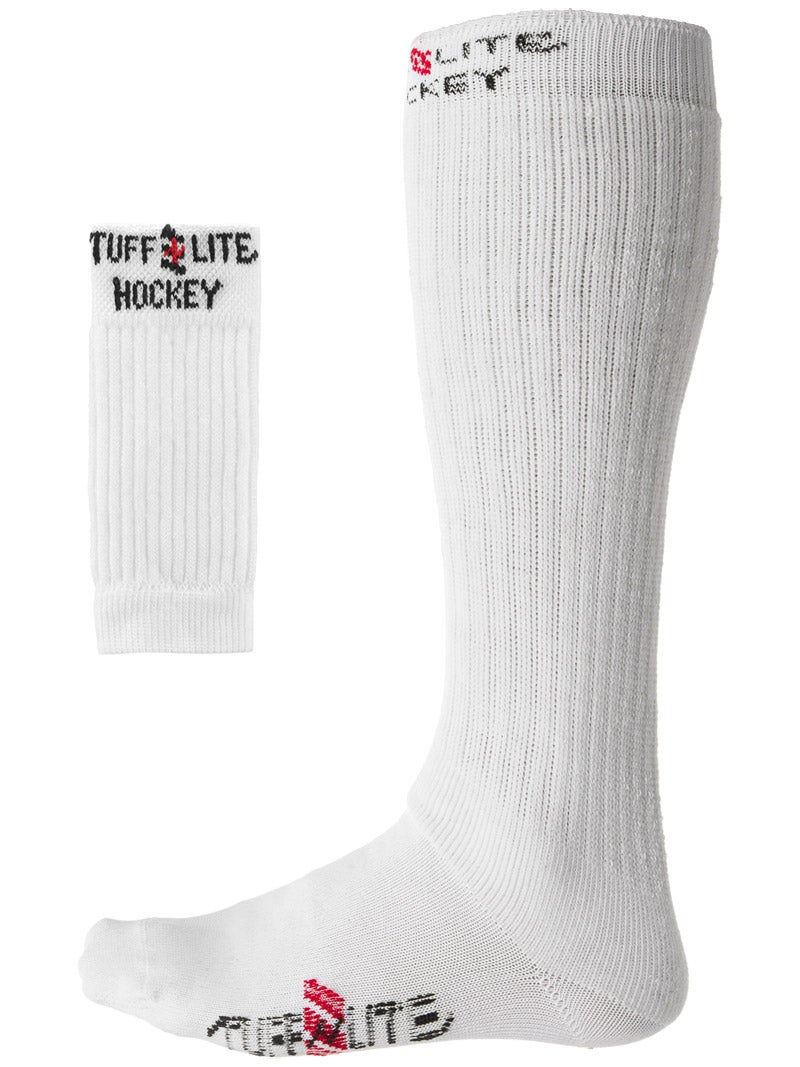 IW now carries the Tuff n Lite Protective Products! This includes the Tuff n Lite Cut Resistant Wrist Guards, the Tuff n Lite Cut Resistant Socks, Goalie Socks, Thin Cut Socks or  the Sock/Wrist Guard Combo!