A couple of the guys from the IW crew went to the Let's Play Hockey convention a couple weeks ago to check out some new equipment and the Revision Variant Plus roller hockey wheels caught their eye.  So let's take a sneak peek!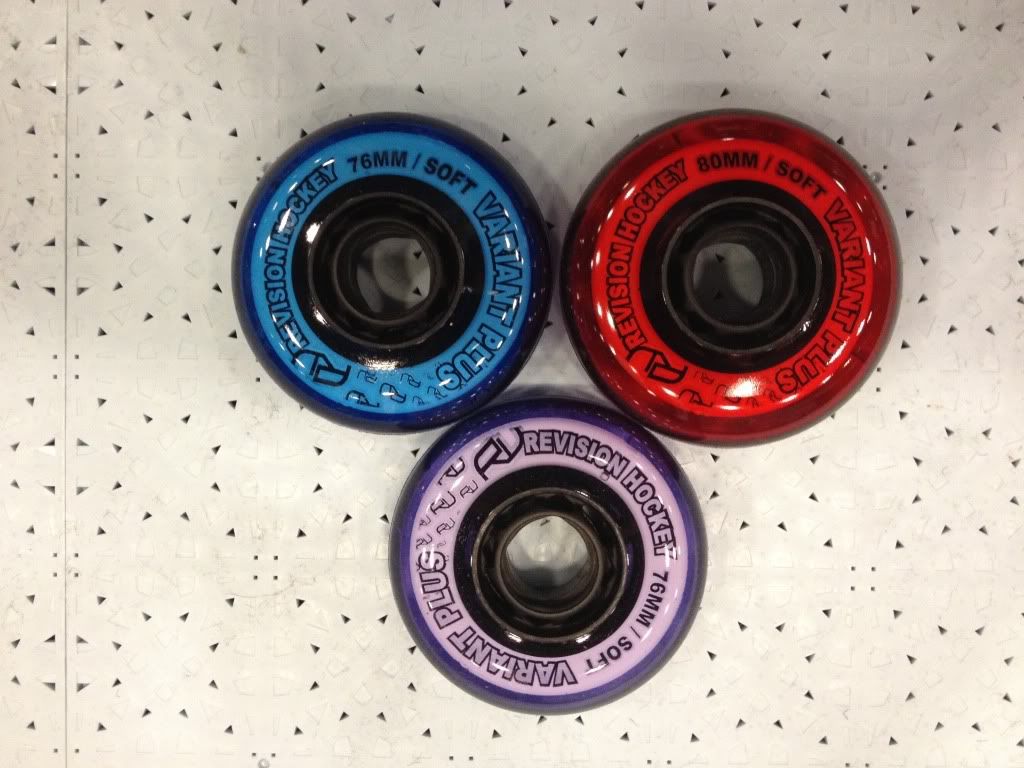 Revision has made some great improvements based around the original Variants making the Variant Plus wheel a top performer out on the rink.  Revision used a new and improved urethane on the outside of the wheel making them the fastest wheel on the market without sacrificing any durability.  At the Narch Pro Skills Competition, the fastest skater and runner-up were both flying around on the Revision Variant Plus wheels.  The Variant Plus went forward with the Torus Technology providing you with both maximum grip and speed with the different layers of urethane.  Revision improved the Torus Technology by designing a new and cleaner shape giving you more of a maintained roll and wheel flex control with your stops and cuts.  The inner Torus ring is made out of a higher rebound material than the original Variant wheels giving you even quicker starts, stops, and  turns.
The Revision Variant Plus wheels are the official wheel of the 2012 Narch Pro Champs, Revision Vanquish and the 2012 IIHF World Champs, Canada.  These guys took home the bacon while rolling on this great wheel.  It will not be hard to spot these bad boys either with a very cool, bright, look so keep your eyes open for the Revision Variant Plus roller hockey wheels rolling in very soon.