U Foam is a proprietary blend blend of materials formed using a unique process, enabling the designers at CCM Hockey to build a product that remains lightweight but performs at the highest level.  U Foam is used on all of the Crazy Light protective gear.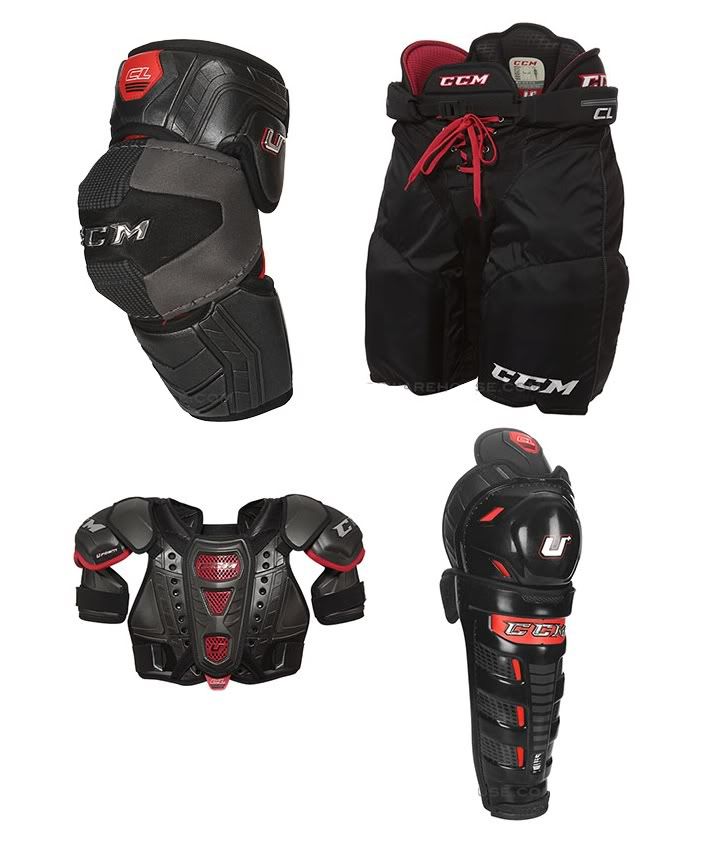 The U Foam features game changing technologies and a new construction that no longer necessitates traditional plastic inserts and caps.  The U Foam actually absorbs impacts better than the traditional foams with plastic inserts.  This is going to make the pads much lighter and give you a greater range of motion.  If you were to put on the Crazy Light shoulder pads,Crazy Light elbow pads, Crazy Light pants, and Crazy Light shin guards you would reduce the weight of your gear by approximately 4 pounds!
The U Foam is water resistant so your pads will not retain any water weight.  These pads will stay about 36% lighter than any other pads on the market keeping you lighter and faster throughout the game.
-The Crazy Light Gear is available at Inline and Ice Warehouse